$10 Dollars off for 1st time Clients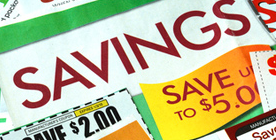 Have you been looking for a cleaning company that provides great service and has great prices? Well you have come to the right place, we are Clean Valley Cleaning Services. A San Fernando Valley based cleaning services. We provide cleaning services for both the San Fernando Valley and West Los Angeles areas. As an incentive we are offering $10 dollars off for first time clients, let our cleaning professionals clean your home and soone you will become a lifetime customer. Call us today at 818 927 7564.
Weekly, bi-weekly, monthly and one time cleaning service. - We got you covered.
Affordable house cleaning services for your home, apartment, townhome or condomium. We provide a wide range of cleaning services. Our cleaning services cover your home from the kitchen to the bathroom and everything in between. Our cleaning professionals cover all the essentials which include the bathroom, kitchen, bedrooms, office, and den.
Flexible Scheduling available
We can customize a cleaning schedule to fit your busy schedule. We can customize a cleaning schedule that best fits your personal schedule. Our cleaning crew is available on weekends for cleanings.